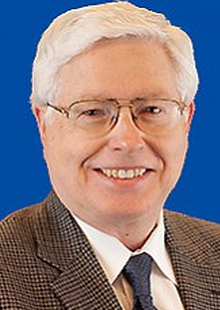 ABOUT

Dr. Griffin is the retired Chair and Professor of Materials Science and Engineering at the Georgia Institute of Technology in Atlanta, Georgia. He came to Georgia Tech in July, 2002, from the position of Provost at the University of Southern Mississippi, where he moved up through the ranks to become the university's top academic officer. Dr. Griffin received his bachelor's degree from Mississippi College and his Ph.D. from the University of Texas - Austin.

After joining the faculty of Southern Mississippi in 1975, Dr. Griffin has served as Professor of Chemistry & Biochemistry and as Professor of Polymer Science. In 1997, he was appointed Dean of the Graduate School, and he became the Southern Miss Provost in January, 2001. He was the first holder of Southern Mississippi's Bennett Distinguished Professorship in the Sciences.

During his career, Dr. Griffin has served as founding Director of the Melville Laboratory for Polymer Synthesis at the University of Cambridge (U.K.) and as a visiting scientist at the Institute of Materials Science at the University of Connecticut. He is the recipient of several awards, including recognition by Polymer News as a 'Polymer Science Pioneer'. He has co-edited a number of volumes and monographs and has authored or co-authored over 130 journal publications. He has received research grants and contracts from the National Science Foundation, the American Chemical Society, 3M, the Air Force Office of Scientific Research and the United Kingdom's Science and Engineering Research Council among others.

Among his research interests are supramolecular polymers, liquid crystalline elastomers and negative Poisson's ratio polymers.
EDUCATION & AWARDS

Education

B.S. Mississippi College.
Ph.D. University of Texas - Austin