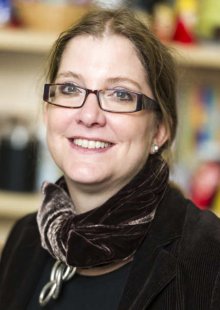 Greetings, and welcome to the School of Materials Science and Engineering (MSE) at the Georgia Institute of Technology (GT). As you do this virtual visit, you will learn about the values that define our school, the breadth and depth of our undergraduate and graduate programs, the research expertise and diversity of backgrounds of our people, and the strategic priorities and goals that make MSE at GT a model materials science and engineering program.
Founded in 1985 by combining the former School of Ceramic Engineering, with the Metallurgy Program housed in the School of Chemical Engineering, MSE merged in 2010 with the School of Polymer, Textile and Fiber Engineering, established in 1897 as the Textile Engineering program, the third school at GT. Today, MSE at GT is fully integrated and unified, with diverse academic and research programs spanning all forms and classes of materials.
The School of Materials Science and Engineering is built as a holistic, innovative, and modern materials science and engineering program that has the environment, infrastructure, and culture of creativity, curiosity, entrepreneurship, innovation, and inclusion. Our research portfolio addresses a multitude of functionalities, from structural load-bearing applications to energy storage and harvesting; and electronic, photonic, and opto-electronic devices to drug delivery and mimicking nature; and developing sustainable processing approaches to machine learning and in-situ structure characterization for materials discovery. As a world leader in educating the next generation of materials scientists and engineers, MSE at GT is defining the future of our discipline through academic excellence, experiential learning, and research innovations, with the focus on envisioning, predicting, designing, and developing materials to meet tomorrow's challenges in energy, environment, health and human welfare, infrastructure, security, and transportation.
The richness of the combination of "science" and "engineering" inherent in our discipline is more obvious in MSE at Georgia Tech than perhaps at any other institution, which makes it exciting to learn, research, and innovate, while serving the technological needs of society as a whole. The MSE faculty and staff promote and value diversity, equity, and inclusion, and care about the well-being and welfare of all of our students. We believe that the diverse backgrounds, ideas, experiences, perspectives, expertise, and abilities of our people are essential to enhancing the richness of our community, promoting outside-the-box thinking, emboldening an atmosphere of mutual understanding and respect, and fostering meaningful collaborations. We remain dedicated to providing a quality education, supporting creativity and research innovation, and fostering a supportive environment conducive to cultural collegiality and committed to combating social injustice.
Thank you for taking the time for the virtual visit. Should you need any further information about the Materials Science and Engineering Program at Georgia Tech, please call 404.894.2888 or email inquire@mse.gatech.edu to request for more information.
Natalie Stingelin
Professor and Chair
School of Materials Science and Engineering
Georgia Institute of Technology