Changing the Face of Materials Education and Research
The School of Materials Science and Engineering (MSE) is one of the largest materials program in the nation with the most diverse educational and research portfolio spanning all forms and classes of materials. MSE is consistently ranked among the top undergraduate and graduate programs nationally and internationally by USN&WR and other rankings. Our mission is to educate the next generation of leaders by engaging them in independent and experiential learning, innovations in materials research that help solve intractable problems and create new paths of investigation for others to follow, and service to society.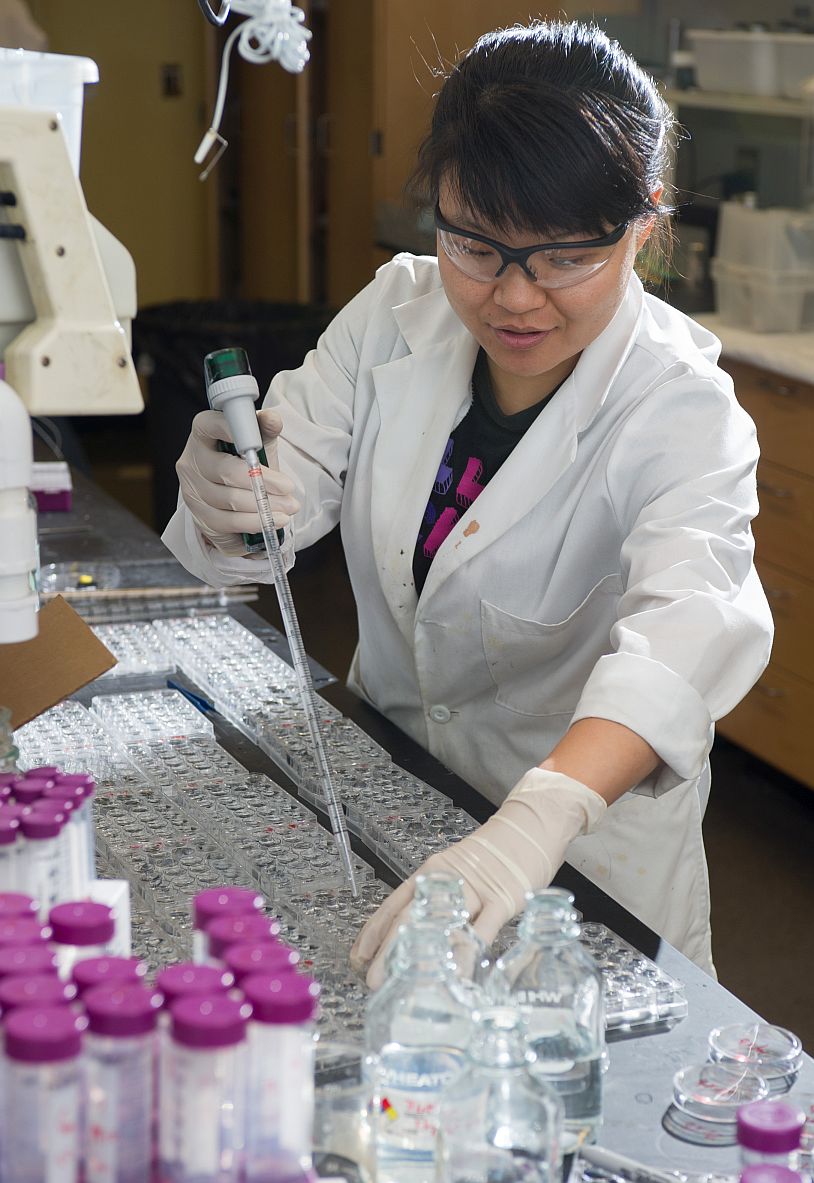 We are setting a new standard for materials education by being deliberate in building the infrastructure and environment to nurture the culture of creativity, curiosity, inclusiveness, and service. The Materials Innovation and Learning Laboratory, the MILL - MSE's "Make and Measure" space built to inspire our students to be entrepreneurs, researchers, thought-leaders, and even Nobel laureates, has been actively growing since its creation in Fall 2016. Students from all across Georgia Tech use the MILL and keep pace with rapidly changing technologies for processing, characterization, and testing materials. Now, we need to expand it to a 6000 square feet open and contiguous space, equipped with current, state-of-the art, easy-to-use instruments, to accommodate and inspire all of the students using it.  
Dreams of changing the future drive our students and faculty. To attract and retain top caliber students with vision and aspirations, we need the resources to ensure that these young women and men, have the economic ability to attend Georgia Tech. Undergraduate Scholarships and Graduate Fellowships are key. Premier students attract premier faculty who are leaders in their field. The competition to hire and retain such top educators is fierce.  For MSE to remain competitive, it is critical to have endowed faculty chairs, professorships, and fellowships.   
The support of our alumni and friends is crucial. Your gift will help fulfil the aspirations and dreams of the next generation of students aiming to change lives and inspire society.
 A NEW EXPERIENCE IN MATERIALS EDUCATION
"Materials Are Everything; Everything Else Is Immaterial." Progress in most technologies is the result of advancements in materials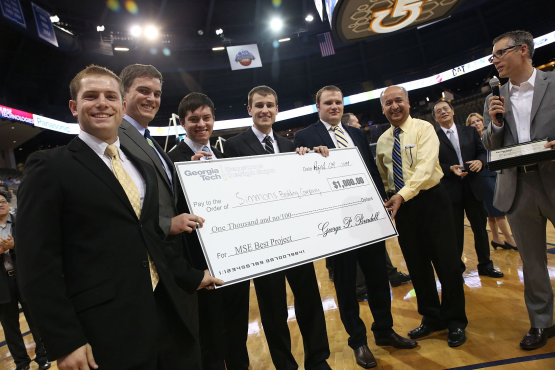 that are lighter, stronger, tougher, and provide multiple functionalities. Since the founding of the School of Textile Engineering in 1897 and throughout its many incarnations, our graduates have been at the forefront of technological developments. Innovative research that produces real-world technological advancements has always been the cornerstone of MSE. Materials truly define the future of every technology, and we are defining the future of materials education for the next generation of our graduates.
Experiential learning is as individual as the student. It increases the knowledge base and critical thinking skills, allowing students to analyze complex problems. As in the 'real world,' it provides an interdisciplinary experience where students take into account not just the technical aspects of a project, but the impact of the problem and solution, even engaging with analytical and ethical issues. Experiential group projects help students become effective team members and work more effectively with people from different backgrounds and skill-sets. It makes students more social and, therefore, less likely to be involved in at-risk behaviors. Invariably, grappling with hands-on problems in their education motivates them to learn more and do so more successfully.

Entrepreneurial Confidence: Georgia Tech graduates have excellent problem solving skills. Combine that with an environment fostering curiosity, exploration, and innovation, and the result is young and talented entrepreneurs. Programs such as CREATE-X and the MSE entrepreneurship course provide our students the knowledge and experience necessary to pursue start-up opportunities with confidence. Innovations in materials are ripe for entrepreneurial opportunities as materials are often the limiting factor for advancement in most sectors of technology. Our undergraduate and graduate students increasingly consider start-up companies as career options. We are providing leadership and guidance in entrepreneurship, and encouraging students to take advantage of competitive opportunities at Georgia Tech.