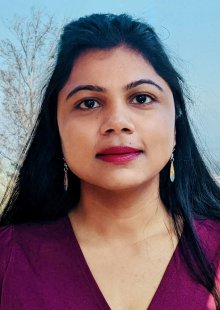 ABOUT

Anju Toor is a researcher in nanomaterials for energy systems. She was a Bakar Innovation Fellow at the University of California, Berkeley, and worked on printed on-chip integrated micro batteries. She earned an M.S. in Electrical Engineering and a Ph.D. in Mechanical Engineering at University of California, Berkeley.

Her research focuses on advanced energy materials, printed electronics, energy storage systems, and nanoparticle self-assembly. She has led research on flexible and stretchable batteries for next-generation Augmented/Virtual Reality applications at Meta Reality Labs. She was named EECS Rising Star and selected for The Rising Stars Women in Engineering Workshop in Asia.

As an expert in self-assembly and energy materials, she has published over 20 research publications in the most reputed platforms in the field.