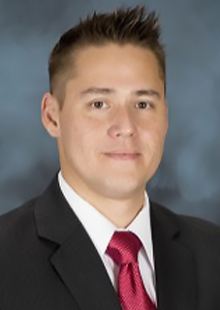 ABOUT

Oak Ridge National Laboratory

Raymond Unocic is a R&D Staff Scientist at Oak Ridge National Laboratory in the Center for Nanophase Materials Sciences Division. He earned his Ph.D. in Materials Science and Engineering from The Ohio State University in 2008. He then joined ORNL under the Alvin M. Weinberg early career distinguished fellowship program from 2009-2011 and then converted to R&D Staff. He holds a adjunct professor position in the School of Materials Science and Engineering at Georgia Institute of Technology and is a joint faculty member in the Bredesen Center for Interdisciplinary Research and Graduate Education at the University of Tennessee, Knoxville and Oak Ridge National Laboratory. He is active in professional societies such as the Microscopy Society of America (MSA), Materials Research Society (MRS), and the Electrochemical Society (ECS). Currently, he leads the focused interest group for in situ microscopy in liquids and gases for MSA.

His current research is focused on the development and application of novel electron microscopy based characterization methods for multidisciplinary materials science research. Of particular interest, is in the field of in situ and operando scanning transmission electron microscopy, which includes elucidating materials transformation and probing materials functionality when subjected to environmental conditions (liquid and gas), thermal exposure, electrical biasing, and stress. He is an expert in the utilization of aberration-corrected STEM/EELS/EDS to probe the atomic-scaled structure, chemistry and defects of materials for structure-property correlations.

He has published over 90 peer reviewed journal articles, 2 book chapters and holds 1 U.S. Patent. He was the recipient of 3 ORNL/UT-Battelle significant event research awards (on batteries, graphene and microscopy technique development), 1 ORNL/UT-Battelle research team award (graphene), an R&D 100 award (nanoporous graphene desalination membrane) and was the recipient of the MicroAnalysis Society Birks Award (in situ electrochemical STEM). He regularly organizes conference symposia and workshops on materials characterization in the field of materials science and nanotechnology.