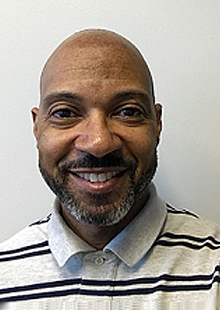 ABOUT

Staff Responsibilities:

Review gas orders and place on-line orders; maintain inventory
Assist with tagging new equipment
Assist with master inventory of equipment
Work within labs doing equipment setup
Work with faculty on their projects and move equipment as needed
Office space assignment

For the past 3 ½ years, I have worked in the Woodruff School of Mechanical Engineering as a Facilities Assistant. My duties were helping to oversee and manage day-to-day operations. Those duties included maintaining both equipment and chemical inventory, ordering, procuring and coordinating installation of equipment and furniture. I attended Norfolk State University and majored in Music Education. Later, I obtained my B.S in Business Management through the University of Phoenix. My goal is to help highly maintain all of M.S.E. facility needs, while providing the utmost service to our students, faculty and staff. My pastimes include golfing, working in the yard and attending my two son's basketball games and tournaments.