Georgia Tech alumni Mathew Quon, BME '19 and MBA '24, and Michael Pullen, a BME '21, were enjoying a Monday Night Football game when they had an electrifying moment. A Cincinnati Bengals receiver scored a touchdown and celebrated on camera, wearing an LZRD Tech compression arm sleeve.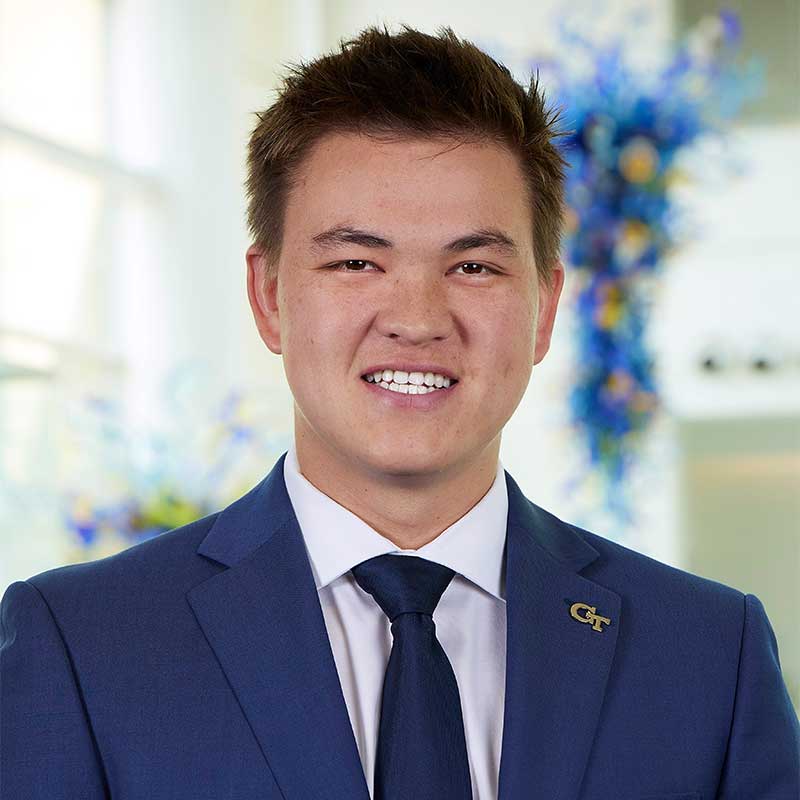 The LZRD Tech compression arm sleeve, originally conceived as a project in their Materials Science & Engineering of Sports class led by Dr. Jud Ready, was designed to protect players from turf burn and sunburn while providing enhanced grip. Conventional compression sleeves are slick, increasing the risk of fumbling when in contact with the ball. Quon and Pullen set out to engineer a compression sleeve that would offer a superior grip, helping players maintain control of the football.
Upon completing their project, Dr. Ready encouraged the duo to take their invention further. They were subsequently chosen to participate in Georgia Tech's CREATE-X Startup Launch accelerator program in 2020, a 12-week summer initiative that provides students with grants, pro bono legal services, mentorship, and more to transform their projects into viable startups.
Their innovative arm sleeve has gained widespread recognition and support, including investment from the Georgia Tech Athletic Association. Mathew Quon, reflects on the valuable lessons learned as an entrepreneur and the bright future of LZRD Tech.
View Arfticle: The Entrepreneurs of Scheller: Mathew Quon's LZRD Tech has a Grip on Football (gatech.edu)