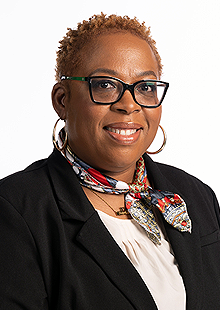 ABOUT

Staff Area:

ACADEMIC OFFICE - UNDERGRAD

Staff Responsibilities:

Advise Undergraduate students on course planning and scheduling
Coordinate Student Awards Process
Degree Petitions (Backup)
Banner, Degree Works GT Reports
Change of Majors Process
FASET Coordinator
Career Services Liaison and Placement (uGrad)
Group Advisement Facilitator
MSE Minor Processing

As an Academic Advisor, Shirley guides MSE undergraduate students through their academic career by being the student's principal point of contact for academic issues that impact progress towards the degree.  Students look to Shirley to assist them with course planning, registration, academic counseling, and connection with other campus resources/opportunities.  In addition to advising, Shirley assists with advisement during FASET, Registration, overload/permits, change of major and administrative processes for Undergraduate programs.  She is also the liaison for Career placement in partnership with the GT Career Office as well as MSE's Commencement coordinator.