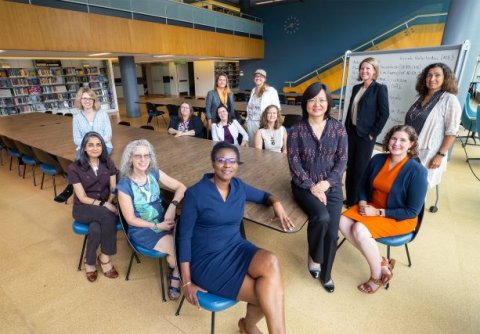 Seventy years ago this academic year, when Barbara Diane Michel and Elizabeth Herndon enrolled at Georgia Tech, they were the only women on campus.
Three decades later, there were more women in engineering classes but still almost none teaching behind the lectern.
And even 25 years ago, the few women joining Georgia Tech's engineering faculty found themselves without many others to work alongside.
But in 2023, faculty ranks have changed. This year, 14 women occupy critical leadership roles guiding the College of Engineering and its eight schools and departments. Their positions span research, entrepreneurship, faculty development, and more. They are associate chairs and associate deans. And, for the first time in the College's history, two women serve as engineering school chairs, including MSE Professor and Chair Natalie Stingelin.