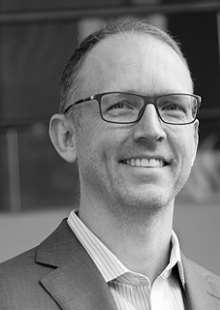 ABOUT

Dr. Kurt Jacobus, Ph.D. serves as Managing Director at Georgia Research Alliance Venture Capital Fund, LLC since 2018. Previously he served as Interim Managing Director at the firm since joining in 2018 till 2018. He oversees the Fund's investment decisions and board relations. He serves on two external advisory boards for Georgia Tech. Formerly president and CEO of MedShape, Inc. that he co-founded – Dr. Jacobus is a materials scientist and mechanical engineer with  a track record of growing young businesses as a leader, advisor and investor. In addition to MedShape, he had a founding role in three other companies and has served in a formal advisory role to five other companies.

Dr. Jacobus began his career as a business consultant with McKinsey & Co., shortly after completing his Ph.D. in mechanical engineering at the University of Illinois. His engagements centered primarily on startup and turnaround work, infusing strategy, finance and operations expertise to drive better results for companies. Following McKinsey, he spent three years as vice president for The J.M. Huber Corporation, focusing on business development and mergers and acquisitions. Dr. Jacobus left Huber in 2006 to launch MedShape with co-founder Ken Gall, whom he had met as a student at the University of Illinois. As president, he led MedShape from an unfunded business plan to a thriving company with six medical device product lines, all derived from novel technologies.

Dr. Jacobus is an instructor at Georgia Tech and frequent lecturer at Emory University. He completed his Ph.D. in mechanical engineering at the University of Illinois. He also holds a B.S.M.E. degree from Georgia Tech, graduating first in his class, and an M.S. in mechanical engineering from the University of Illinois.